Renowned as the nicest city to live in of all of Vietnam, Hoi An is worthy of this title even when it comes to spa and massage services. In Hoi An, you can experience the best spas and massages after enjoying the beautiful city.
METTA SPA HOI AN
Located at 12 Phan Boi Chau, Hoian (Hoi An, Vietnam), Metta Spa opened its door to welcome the very first guests in late 2019. Metta Spa Hoian invites you to discover the luxury of true indulgence, total relaxation, ultra relaxing Spa rituals and timeless traditions of best kept spa treatments.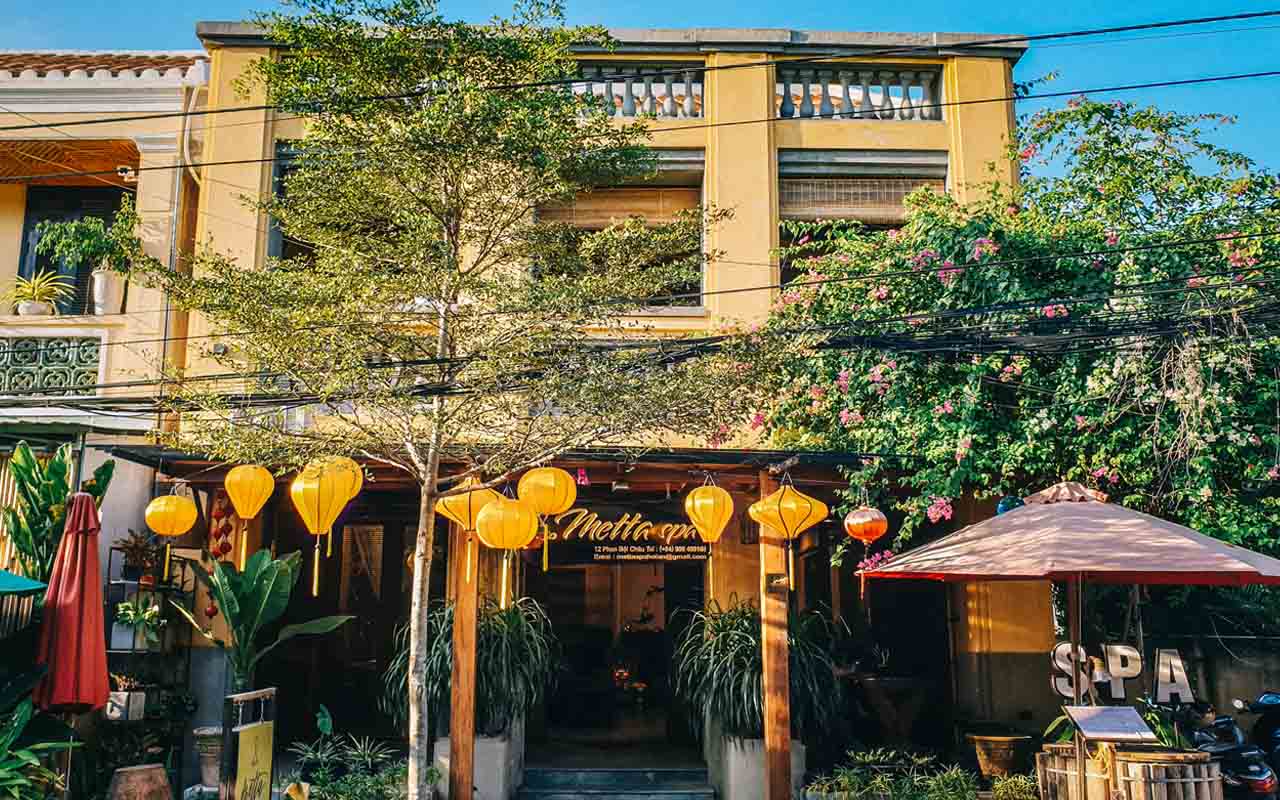 Here at Metta Spa, every journey starts with a signature tea and a herbal foot ritual. We have developed a team of highly skilled Spa Therapists who know how to deliver a proper spa treatment and will leave you totally relaxed and recharged. Not a super fancy spa, Metta Spa is created to become a friendly, inviting, and secluded spa. We don't talk much, we just want to work hard to create a friendly day spa experience that is unique, inclusive and welcoming, providing affordable luxury delivered by friendly, trained professionals. You can always expect a warm welcome when you visit Metta Spa.